Storm Central
Prepare Early. Prepare Well.
Lafayette Utilities System wants to make sure that everyone is informed and prepared should a hurricane strike our area. LUS employees are prepared to make sure Lafayette's power is restored quickly and ensure the city's water supply remains safe.
If you experience a power outage, please call (337) 291-9200 and for downed power lines or other electrical/water issues, please call (337) 291-5700.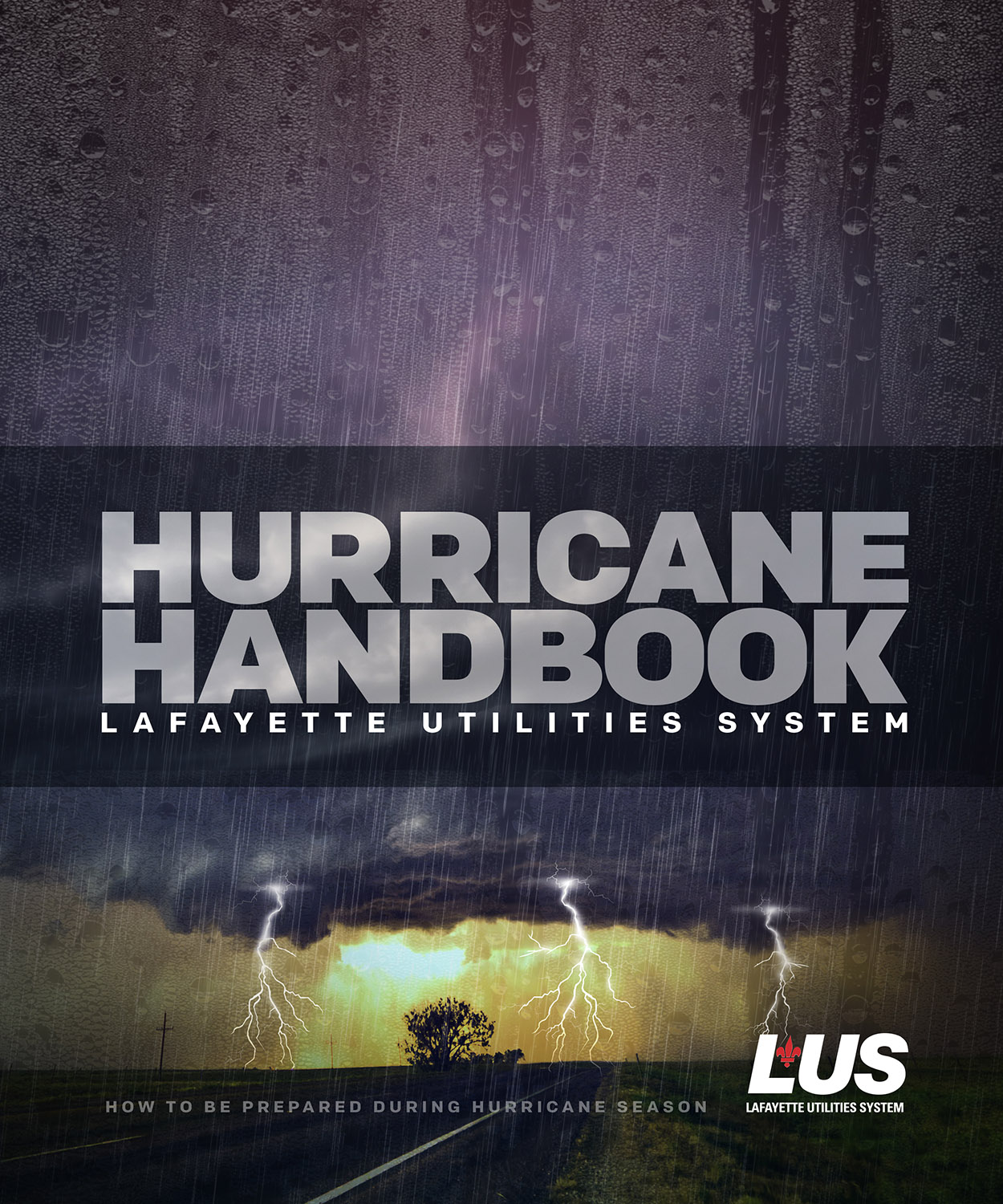 Hurricane Handbook
The 2020 Hurricane Handbook, published by LUS, features in-depth information to help you, your family and your business prepare for hurricane season. Find a directory of important phone numbers, evacuation routes, safety tips and much, much more in this year's edition.
Download a digital copy or pick-up a copy today at your local library or any Lafayette Parish City Halls.
The LUS Hurricane Handbook is available at the following pick-up locations.
Safety Precautions During Storms
• Take special care to install and operate generators correctly.
• Avoid loose or dangling power lines.
• Do not move any downed power lines.
• Do not drive your vehicle over downed power lines.
• If you see electrical system damage broken or frayed wires in your home, turn off the electricity at the main fuse box.
• Do not step into water to get to your fuse box.
• Check for wastewater or water line damage.