Industrial Pretreatment
Introduction
The Lafayette City-Parish Consolidated Government currently operates four (4) municipal waste-water treatment plants (POTWs) with a combined total design flow of 18.5 million gallons per day.
"Any POTW with a total design flow greater than 5 million gallons per day (MGD) and receiving from Industrial Users pollutants subject to Pre-treatment Standards will be required to establish a POTW Pretreatment Program … " – EPA's National Pretreatment Rules.
Since first approval by the Louisiana Department of Environmental Quality (LDEQ) in 1984 (with modifications made in 1993 and 2004), the City-Parish's POTW pretreatment program was put in place to protect our wastewater treatment facilities, our employees, the community and the environment.
The LUS Environmental Compliance Division oversees this Pretreatment program by working with commercial and industrial customers to control discharges of harmful pollutants. LUS is committed to protecting Lafayette's water resources, wastewater treatment facilities, public health, employees, and the environment.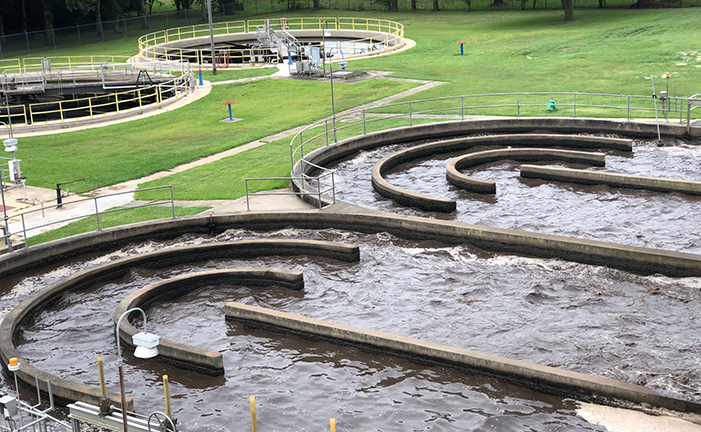 All businesses, including industrial, commercial, and governmental establishments, that discharge non-domestic wastewater are subject to the requirements of the National Pretreatment Program, the Louisiana Department of Environmental Quality (LDEQ)'s pretreatment program, and Lafayette City-Parish Ordinance No. O-037-2004. For most businesses, this simply means that they must not discharge anything that will adversely affect the POTW's operation.
Businesses that want to discharge commercial or industrial waste to the City-Parish POTWs, must go through a permitting process and obtain approval to discharge their pre-treated, non-hazardous wastewater into the LUS wastewater collection system.
Wastewater Discharge Permits
See the requirements and get a copy of the application.
Pollution Prevention
The LUS Pretreatment Division encourages all industries to participate in pollution prevention.
Information by Industry
Learn more about pretreatment requirements by industry type.
Fats Oils Grease (FOG) Pretreatment
Learn about disposing of your Fats, Oil & Grease the right way to prevent sewer lines from blockage or overflowing. Don't clog with FOG!
Pretreatment Resources:
Sewers and Sewage Disposal Ordinance O-037-2004 (PDF)
The following links offers educational resources, programs, and grants for industries that want to help protect the environment:
• Visit the EPA Prevention Pollution Program website
• Visit the Louisiana Department of Environmental Quality (LDEQ) website
Contact
If you are within the LUS service area and have questions about discharge requirements for your business, call for more information about the Industrial Pretreatment Program:
Kiera Frey – Environmental Compliance Supervisor
kfrey@lus.org or call 337-291-5968